This was a recovery week….the end of the base phase. I still ended up doing 9 hrs in a rather uneventful week.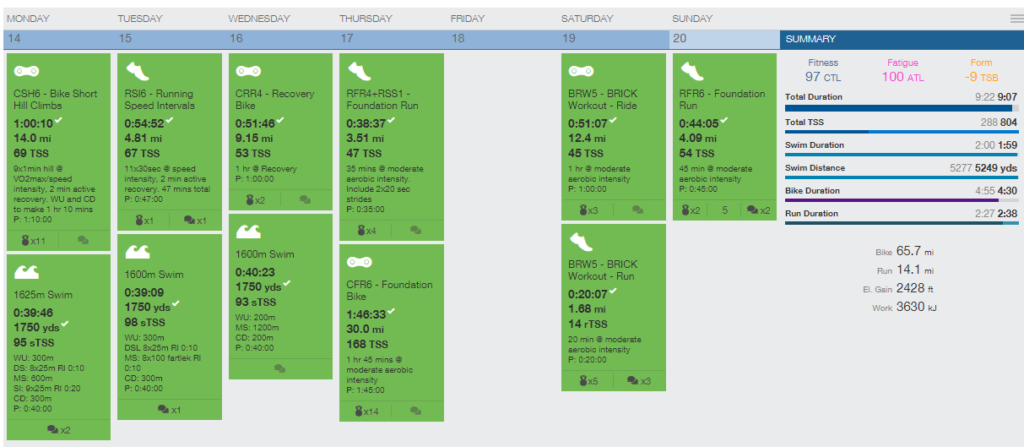 I did decide to hire a triathlon coach though for the remainder of my training. I think I could have gotten by without one, but it would be nice to have a coach that can tweak my plan as I go along. So rather than simply following a plan, if things are going great, he can up the intensity, or if I'm too tired, back off a bit. Those adjustments are not something I'm comfortable doing at this point on my own.
I'm using Ryan Falkenrath from Set The Pace Triathlon.
I don't know as yet if I'll use him for my full Ironman. It will all depend on how well the next 12 weeks goes…it's hard to believe my Ironman 70.3 is only 12 weeks away